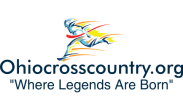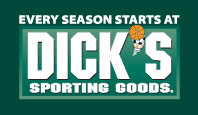 Countdown to the 2022 State Meet
16th Annual
OHIO CROSS COUNTRY

Middle School and Elementary

STATE CHAMPIONSHIPS

at Dublin Jerome High School October 23rd
** Entry deadline is October 20th at the stroke of midnight **
---
So your team wants to participate in a post season event? They are basically all the same correct? Well not exactly. What makes the Middle School & Elementary State Meet different from the rest? Well it's our 16th year for starters. During that time we have had some of the greatest runners in Ohio cross country history come run with us. We continue to follow them and highlight their accomplishments long after they have left middle school.
---
Ohio's Fastest Girl and Boy - 2021
Luke Snyder, Rittman Middle School 10:22.09
Maci Tew, Grandview Hts Middle School 11:44.00
---
---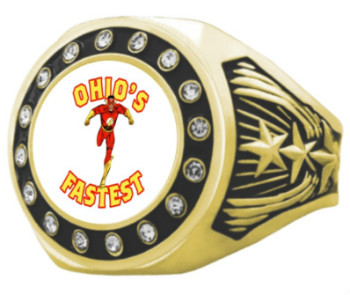 This year our athletes will be running for a ring! We will be presenting our Ohio's Fastest Boy and Girl with an awesome fitted ring in recognition of their achievement!
---
Spread the word and get your runners involved. It's the most FUN day of the Cross Country Season.
"Still THE ONE and only state championships"
---
The first 1,200 runners to register will get a free pair of Ohiocrosscountry.org Sunglasses!

---
We are giving a Willy Wonka Chocolate Bar to all top 15 finishers in every race, but the best part is that 5 will have a Golden Ticket wrapped inside that can be redeemed for any Long Sleeved shirt from Fine Designs on race day!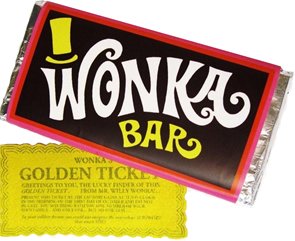 What is the one thing EVERY Top 3 finisher would want more than anything else....? Exactly, a GIANT GUMMY BEAR!!! We are giving one to the top 3 placers in every race in 2022!!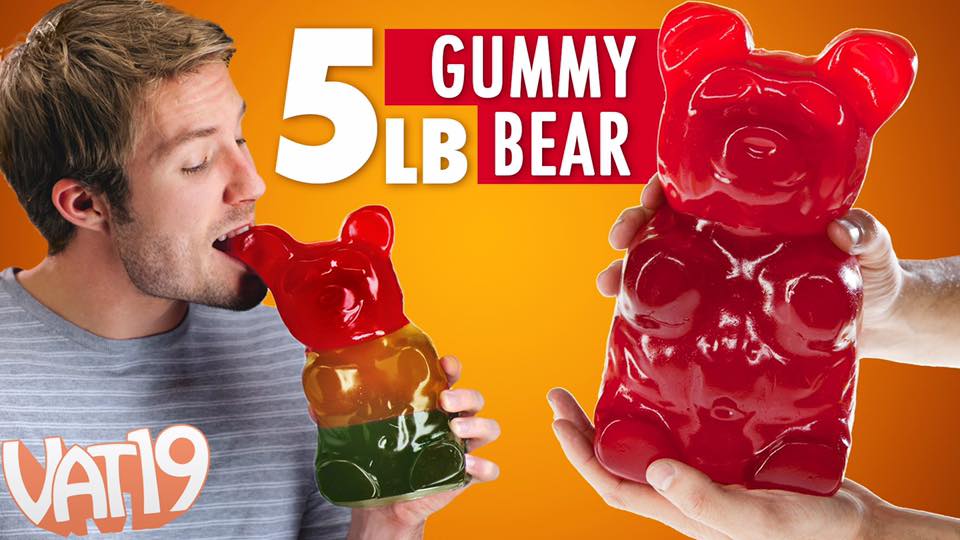 ---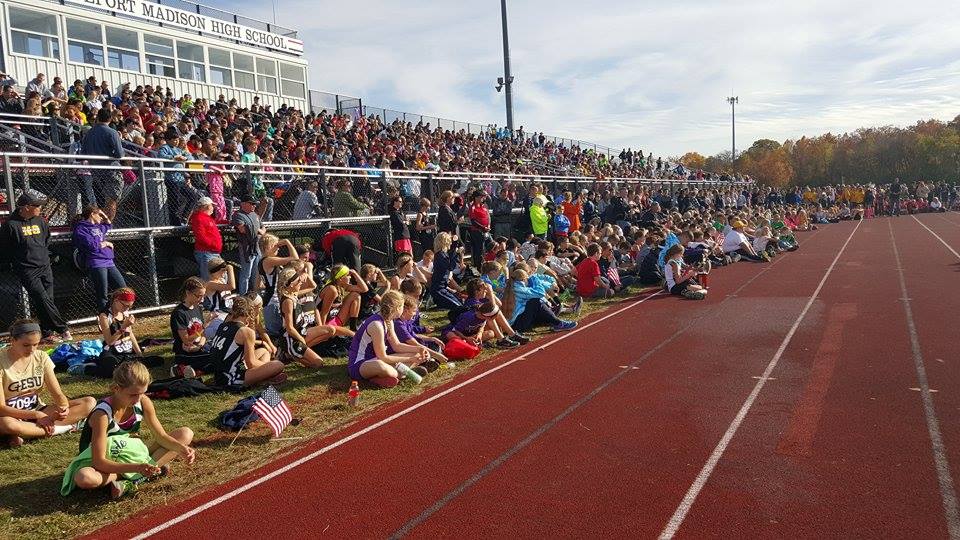 This photo says it all guys, this does not happen in Middle School Cross Country anywhere else in the State Of Ohio and maybe not even in the country. This was one of our main goals when we started out 16 years ago to get Cross Country athletes the kind of recognition, respect and visibility that they deserve and OTHER sports get. The pride I felt while looking down at the awards ceremony Sunday is something beyond words. A parent asked me prior to this if they should stick around or just grab their daughters medal and head home...This picture gives a very clear answer to that question.
---
Coaches NOW is the time to add the Ohio Middle School State Championship meet to your regular season schedules for 2022! If you already have your limit of 12 meets scheduled consider replacing one of your smaller non competitive events with the state meet and bring your entire team to Dublin and spend a fun filled weekend with your kids.
Click on the stories tab to read some great positive comments about our past state meets. We appreciate every single one!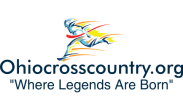 ---
Total Registered Runners
Total Runners in 2007: 444
Total Runners in 2008: 554
Total Runners in 2009: 616
Total Runners in 2010: 857
Total Runners in 2011: 974
Total Runners in 2012: 1,164
Total Runners in 2013: 933
Total Runners in 2014: 927
Total Runners in 2015: 1,253
Total Runners in 2016: 1,531
Total Runners in 2017: 1,603
Total Runners in 2018: 1,624
Total Runners in 2019: 1,681
Total Runners in 2020: 1,641
Total Runners in 2021: 1,807 (New Record!)
Total Registered Teams
Total Teams in 2009: 15
Total Teams in 2010: 49
Total Teams in 2011: 82
Total Teams in 2012: 94
Total Teams in 2013: 70
Total Teams in 2014: 88
Total Teams in 2015: 111
Total Teams in 2016: 144
Total Teams in 2017: 151
Total Teams in 2018: 151
Total Teams in 2019: 141
Total Teams in 2020: 132
Total Teams in 2021: 147
---
Parents and Coaches,
One of the goals of Ohiocrosscountry.org is to help Cross Country Athletes get the same recognition as the other sports get. You can help us accomplish that! Once your team or athlete has entered the State Meet please take some time to send a picture and short write up to your local Newspaper to announce that they will be participating in this year's event. If they do well at the meet snap a photo and send to your paper as well.